Boiling pans are traditional and irreplaceable cooking equipment in catering establishments. Did you know that we also produce them with modern features? 
Design:
Digital control panel with useful features
Modern control panel has simple using that you master immediately. Boiling pans have following added functions in comparison of classic control:
- 
signalize 
the necessary for regular service maintenance (descaling, gas pressure, etc.)
- 
internal diagnostics
, error recognition and reporting = simple maintenance and repair
- 
increased safety
 = equipment does not continue the cooking process after power break. Safety is increased even if someone forgets on started cooking process after turning on the power again.
- faster cooking work thanks to 
simpler control
- 
water resistance
 = easy cleaning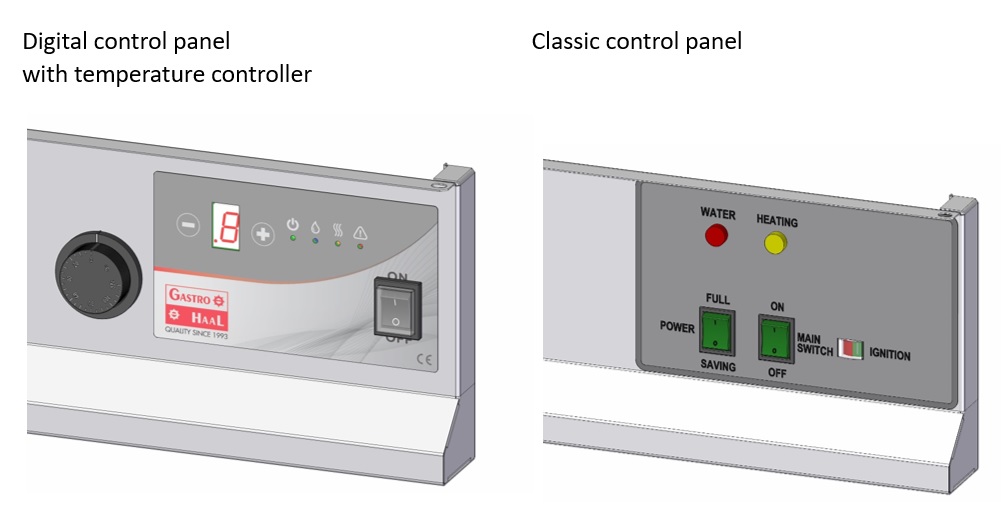 How does it work in practice:
 The boiling pan after a certain period of time will automatically notify that it is time for regular service maintenance. This will report by flashing the light. It will needed to do a 
descaling, cleaning of water level sensors, checking the gas pressure, heating elements or combustion ad other important maintenance. 
If the flashing light is not enough for the customer, you can also set additional feature - notification by a sound. :) Thanks to service maintenance you prolong the lifetime of boiling pan,
you can cook faster
 with lower energy consumption and prevent unexpected damages. Better features means better quality of food preparation.

Design:

 

Boiling pans with a temperature controller (can also be combined with a digital control panel)
This feature can help to chefs improve the cooking process as the food can be cooked with the set temperature. It´s almost like a simpler Sous Vide method, but you are using a traditional high-capacity cooking equipment – boiling pan.
Inside the cooking tank is installed a sensor which measures the temperature of cooked food. Just to set the requested temperature by bottom on front panel and the thermostat will reach the temperature from 30°C up to 100 °C.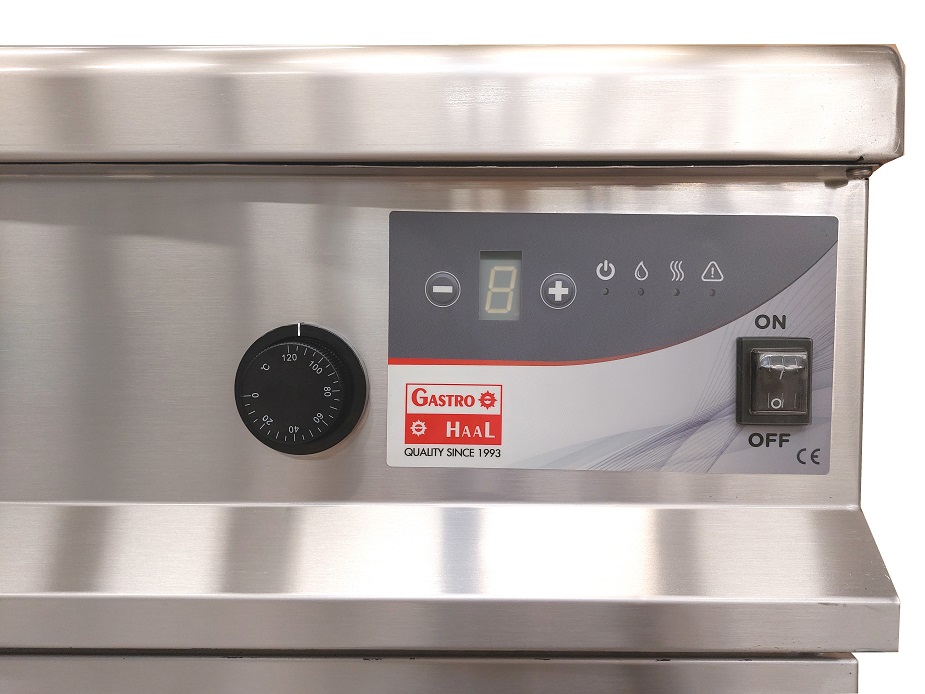 Setting of temperature of cooking in boiling pan is great for sterilizing, preserving or

heat processing food by slow cooking at a low temperature

,which keeps the beautiful color and rich flavours of meat and vegetable dinners.
You can easily prepare meat in vacuum like with Sous Vide with longer time of cooking as the low temperature assure the meat is delicious, soft and no overcooked. 
Homemade hams, salamis, livers, pates, strong clear broth, dairy products. The using is really various, in restaurants, all types of catering establishment and also in school canteens.